21
« Last post by Golden on April 12, 2014, 05:00:08 PM »
I just answered your thread on the chat forum but I will tell you catching a big jack while wading in 16" of water is a hoot. John Purcell was with me two years ago when I spotted a big jack cruising back in Mule Slough in less than 16" of water. I was eating a sandwich while sitting on the bow of my scooter so I just reach back and grabbed my rod stripped off 30 feet of line... one handed cast (wasn't going to drop my sandwich) and boom a huge jack pounced on the fly. Ok now I dropped the sandwich. I fought the fish while wading away from the boat. I got John positioned to take underwater pictures while I was fighting the fish but John got inside the fishes line arch and the Jack turned back into John wrapping the line around his leg and BBBBUUUURRRRRNNNNN Snap! But he did get some good pictures.
But here is a few from last year. OOopps notice the two piece Xi3 10 weight. Belonged to Dr. Mike Eberhardt! Well he told me to use it. I thought he said to abuse it...I did!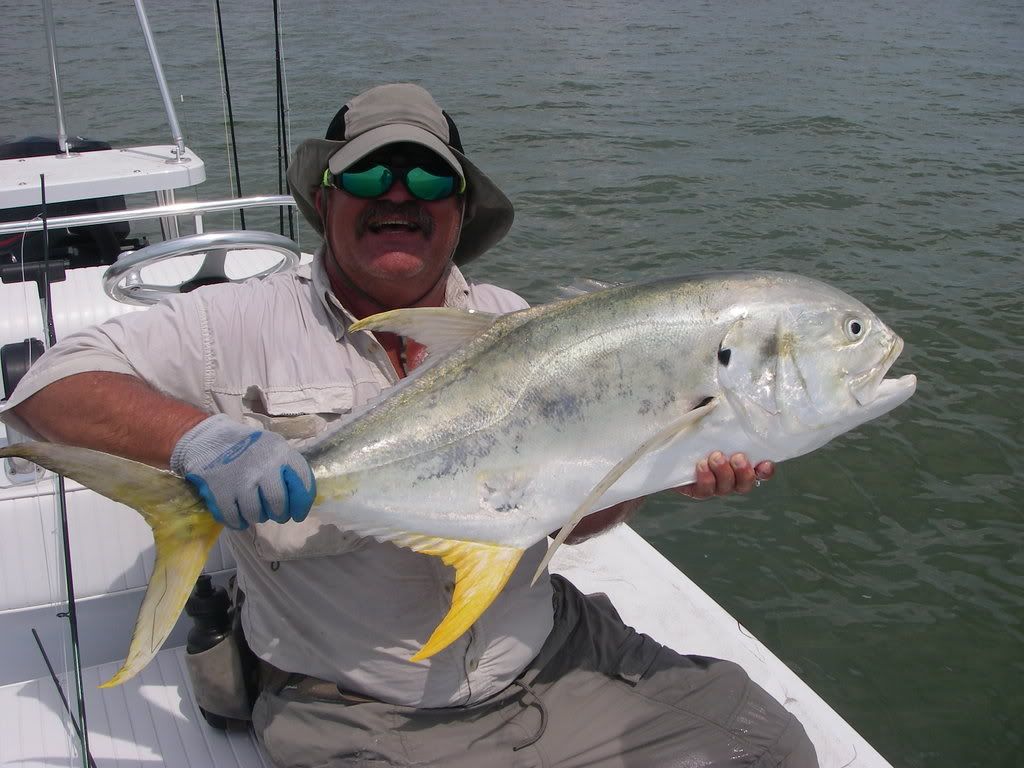 Here is Dave Lord you want to know what to throw...look closely at the small mop hanging out of the fishes mouth. Better practice your casting this fly will ware you (and me) out.