346
« on: June 07, 2012, 07:18:46 AM »
Thanks Ed. so ARE YOU ATTENDING EITHER OUTING? HAVE YOU SIGNED UP YET? RAY AND I DID A LITTLE SCOUTING LAST WEEKEND AND THE TROUT WERE ONLY HAPPY TO OBLIGE.
Here is the Muy Guapo just out of the Mechanic's shop. Don't ask him what was wrong he does know it just started running again!
Here is Ray getting his gear together. We had a beautiful day to start with, steady breeze out of the south but the water was skanky just about everywhere.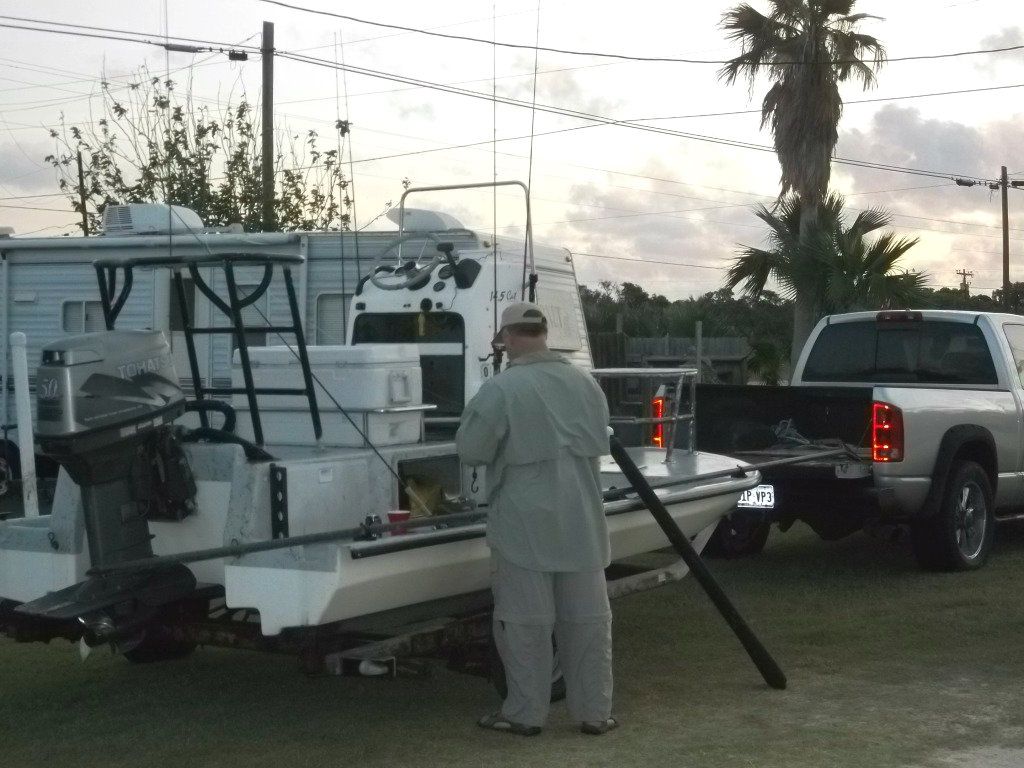 As the wind increased the chance of using our fly rods dimenished somewhat so we broke out the conventional stuff.
We doubled up several times and here is Ray holding two nice meals! The trout seemed to be fat but hungry and that was a good thing.
Still I had a few manageable problems with my boat but nothing we couldn't fix. The cleaning table was busy with some Houston guys we met and spoke to. They had a pile of fish including six flounder, four sheepshead, two reds, and a mackerel they caught out at the Jetties.... Just thought I'd drop that in for you Jetty fishers.