241
« on: November 27, 2012, 01:44:35 PM »
What is that saying..."When the Tuff get going it hurts like Haties" and it does. Anyways I thought i would post a few pictures from my distant past when I used to take a few friends and their kids fishing on the Blanco. Please realize these pictures were rephotographed with a digital camera, and cleaned up using photochop. Yes that is me smart butt!
This place was always good for a few Guadalupies. I was using a 4.5' buggywhip spinning rod and very small beetlespins or crappie grubs.
Same for this spot but I was using a conventional bass rig as the big small mouths would kill your offering hard!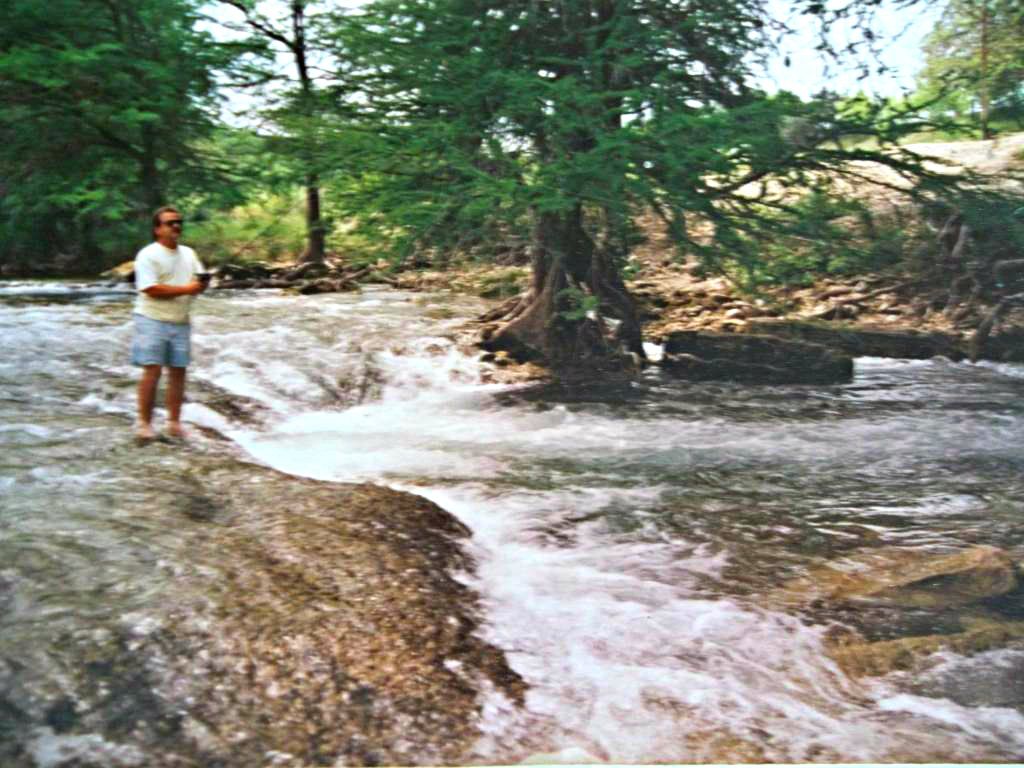 When I say good Smallmouth I think you see what I mean!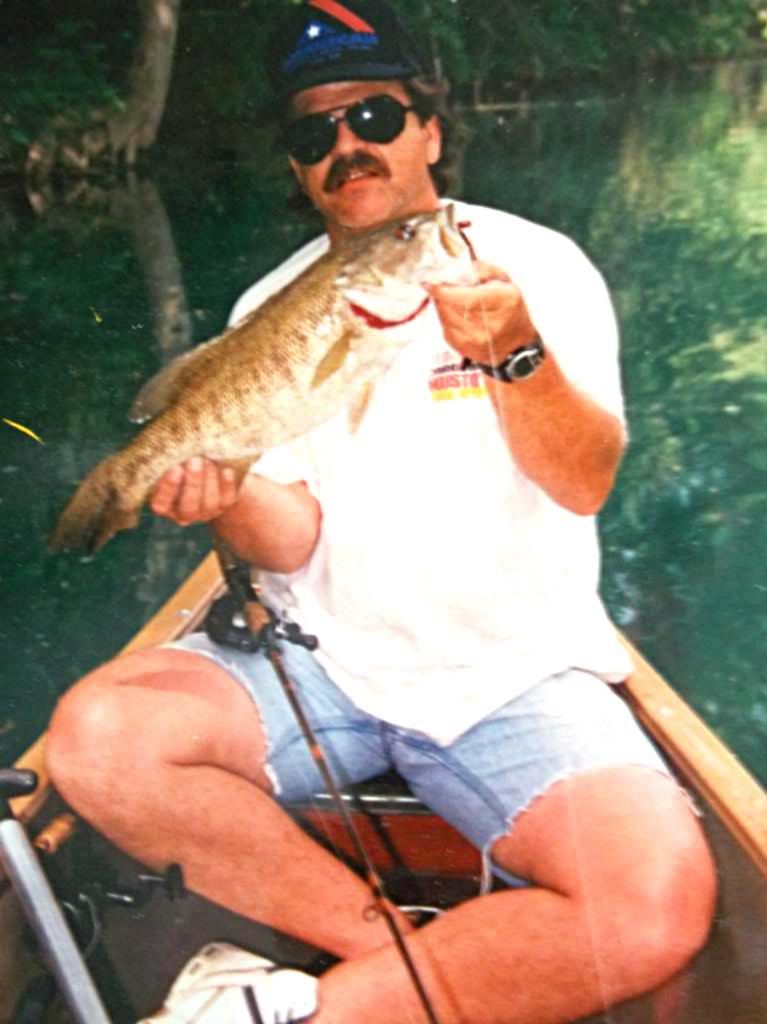 Here's a solid 3.0lb smallie that went 20 inches in length.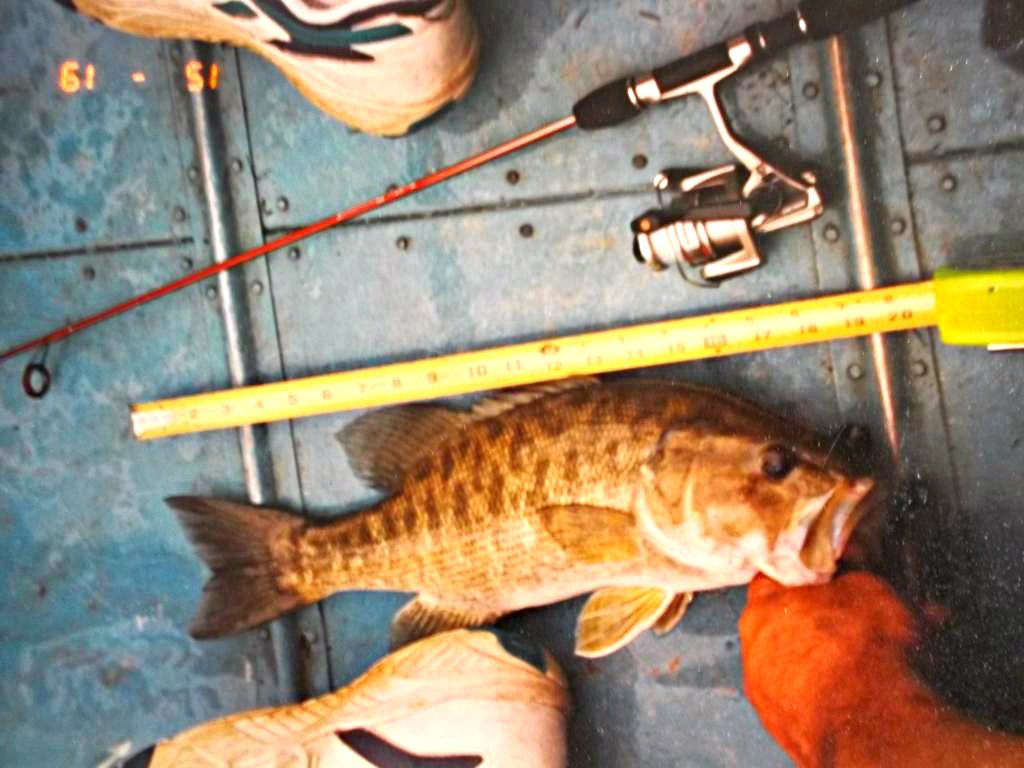 Here is a father and son I used to take down here shooting one of the rapids in their Old Town. Man That was fun!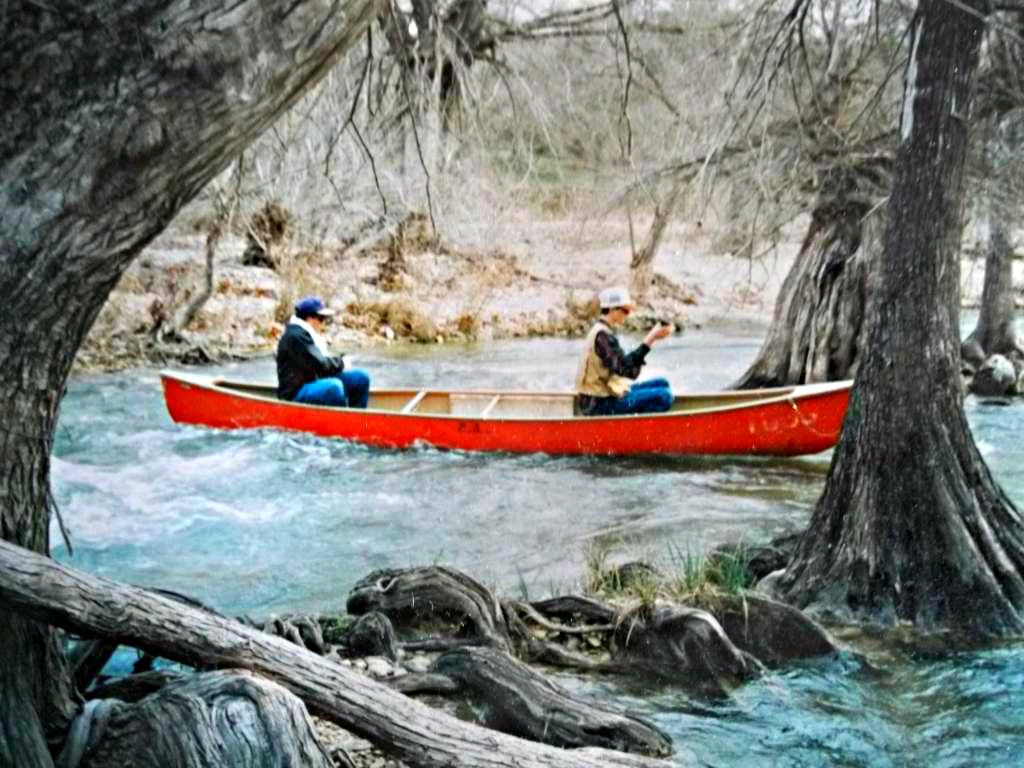 The son scored all day long the Dad paddled...all day long!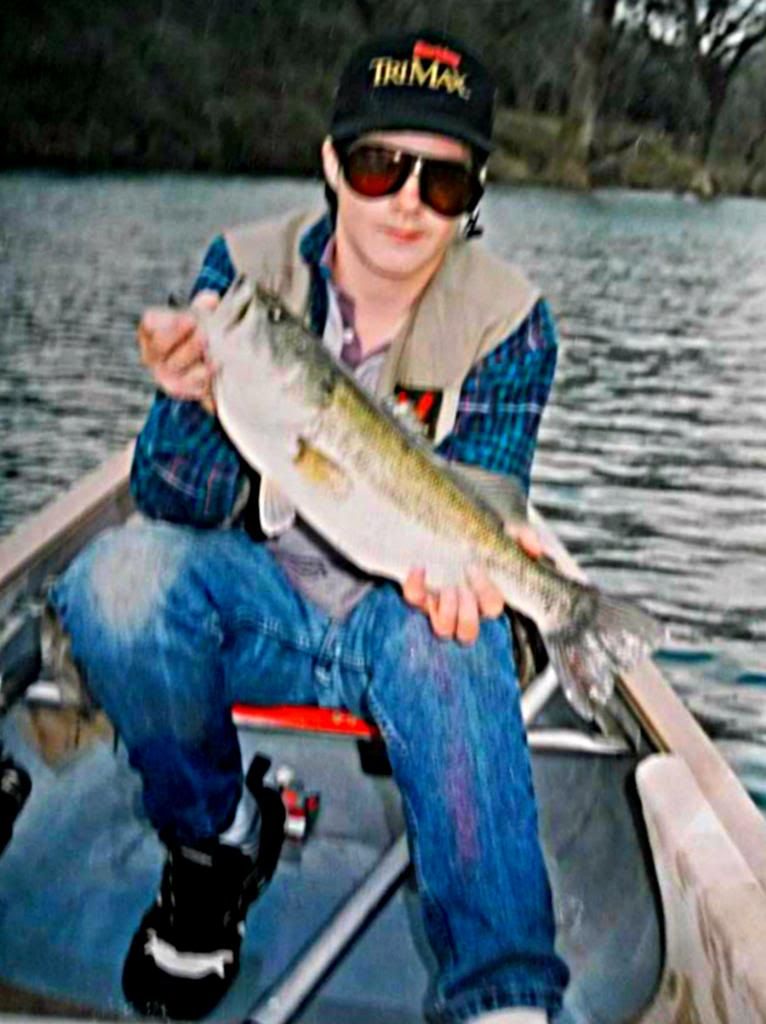 Winter fishing is the best as you can see I was enjoying myself!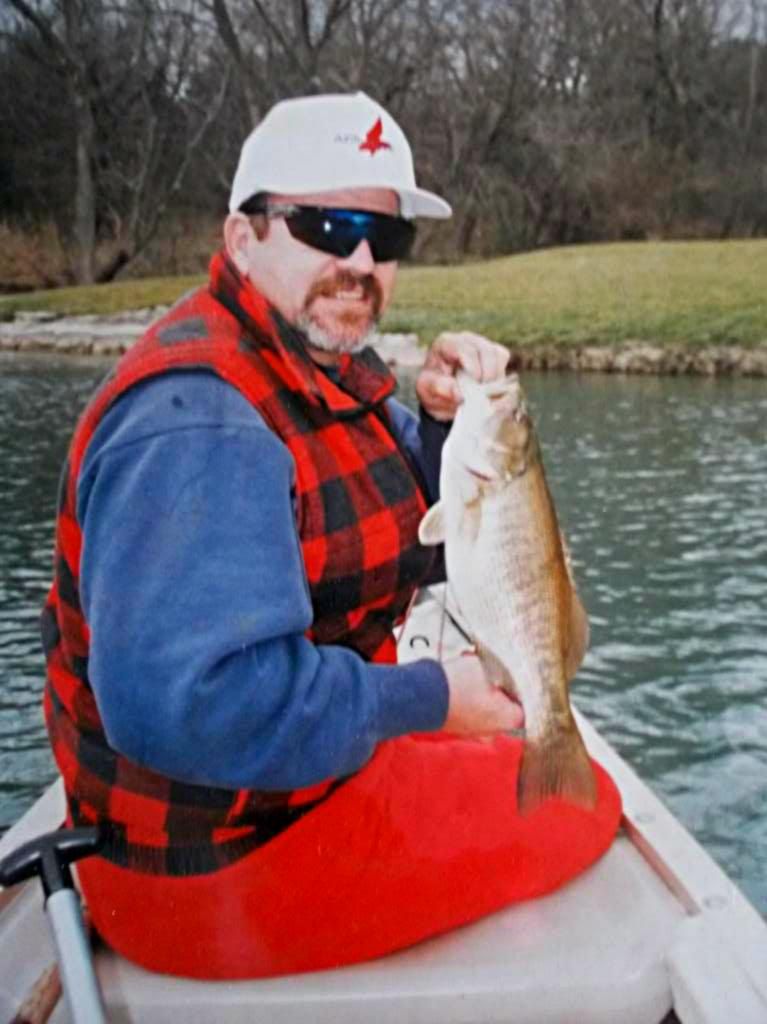 As you can imagine the bankside fishing is primo too. This day was one of many good'ens I had down there.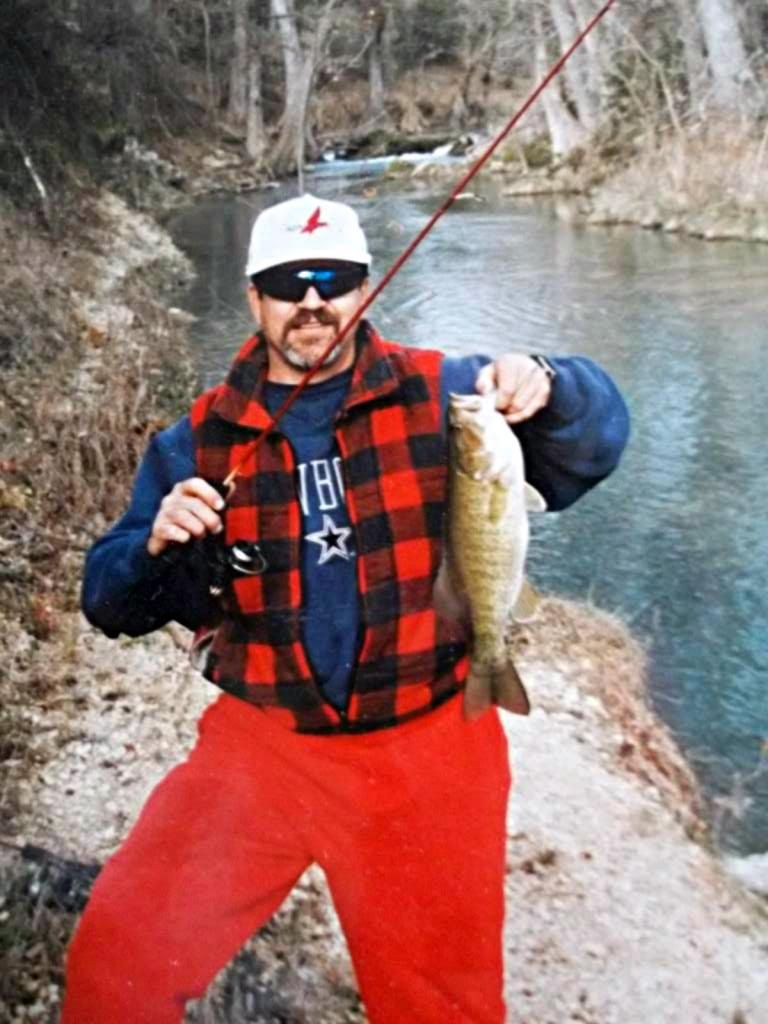 This guy was my fishing partner many times on the Blanco. He moved here from Maryland and in the first week here I took him to this.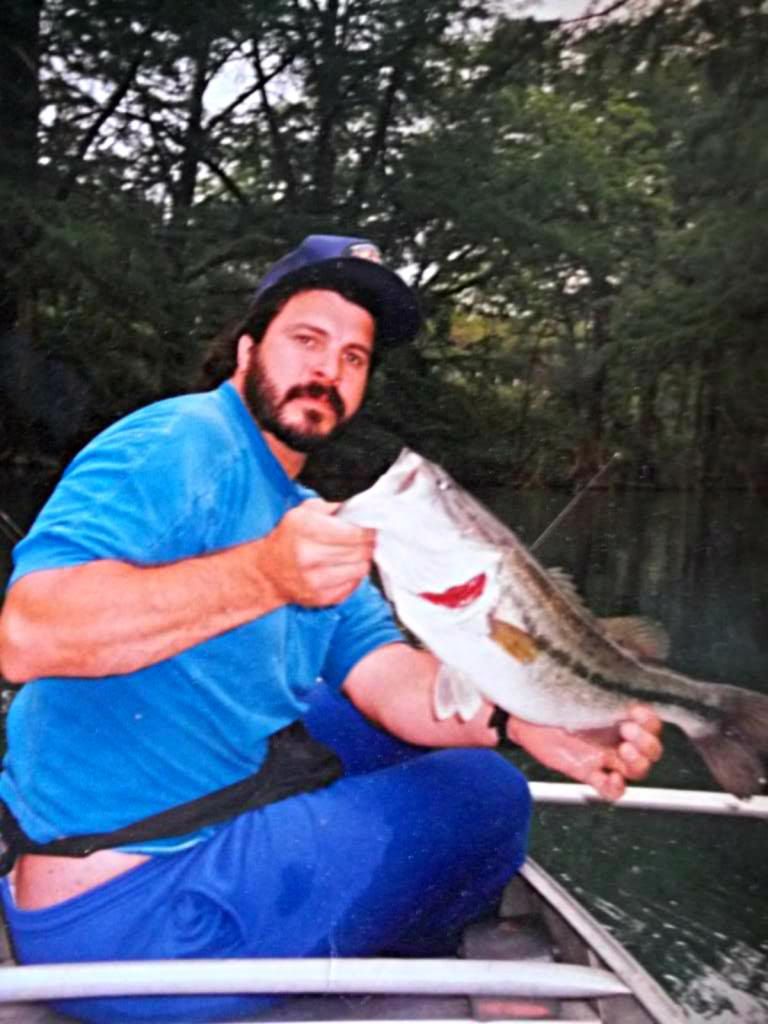 Of course I have caught some largemouths too. This guy came out of Cypress Creek just north of Wimberley.
This gal pushed the scale hard, one of my largest ever.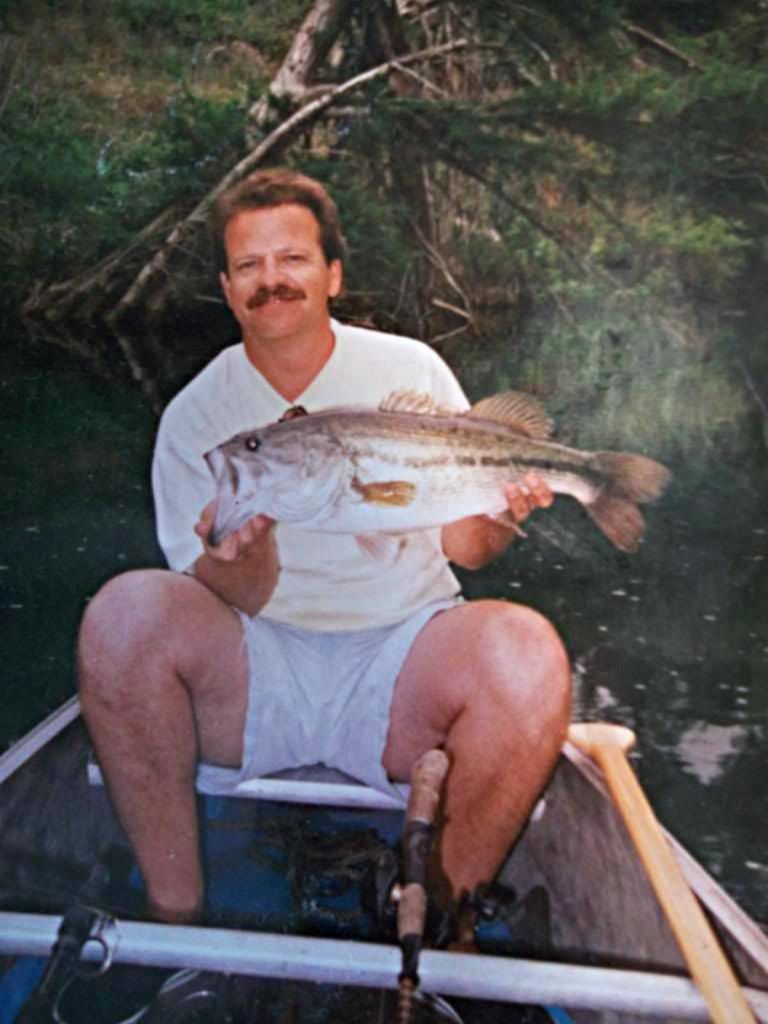 If you guys want to give this a try I am way up for it. You will have to work hard to portage some of the limestone outcroppings but the effort is well worth it. I just need a couple of more weeks to mend up...hopefully. I was a stud with all that hair wasn't I HAHAHAHA