91
« on: August 28, 2012, 10:01:40 AM »
The three stalwart TFF'ers, Mike Quigley, Dan Starr, and George Sutherland, arrived at the arranged meeting place, at the beach on Rettilon Rd (easy to remember, it is "no litter" spelled backwards) on the Bolivar peninsula. A quick look at conditions, where the wind and surf resembled chocolate you-hoo, and our Trip Leader Quigley made the call to switch to plan B - launch on the bay side into East Bay and be sheltered from the wind. "Discretion being the better part of valor," and muttering some other unintelligible quotes from Shakespear, we headed up the peninsula to the Stingaree Marina.
Beach conditions not too favorable for kayaking - I actually took this on the way out, but the morning wasn't much better.
Launching at Stingaree is a great plan B. Nice place, secured (sorta) parking, and an easy paddle across the Intracoastal into East Bay.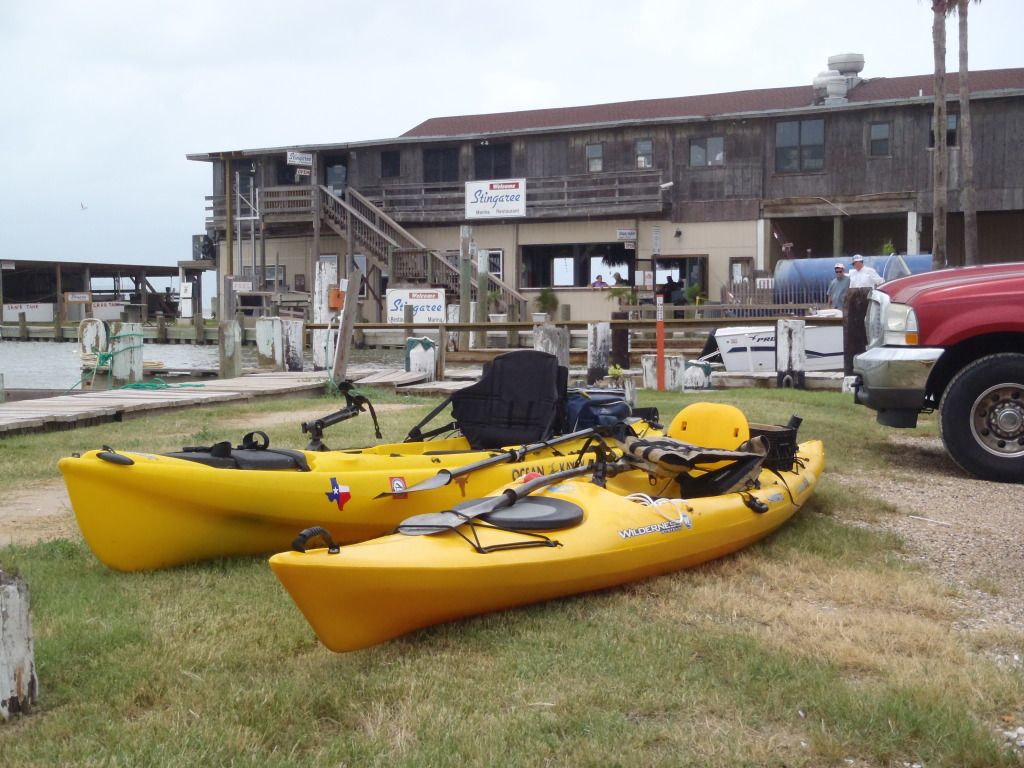 From there we paddled up the South shoreline, with much better water but the wind still a bit of an issue over our heads. We paddled into a small bayou, and came across some picture perfect condition. High water and falling tides gave us visions of baitfish moving out of the marsh and into the guts, where hungry predators were sure to be stacked up looking for a tasty finger mullet, brown shrimp, or a green clouser. But... as it turned out, we were wrong.
We paddled up into the bayou, admiring the view. Gulls, ibis, egrets, but no bait moving and no predators!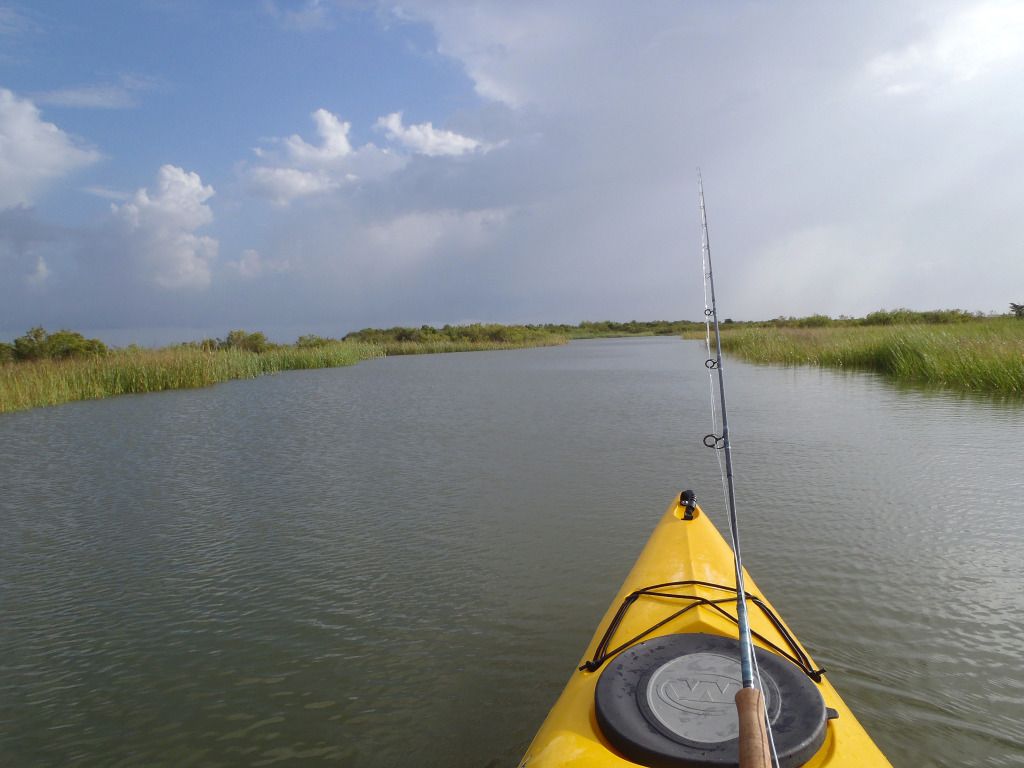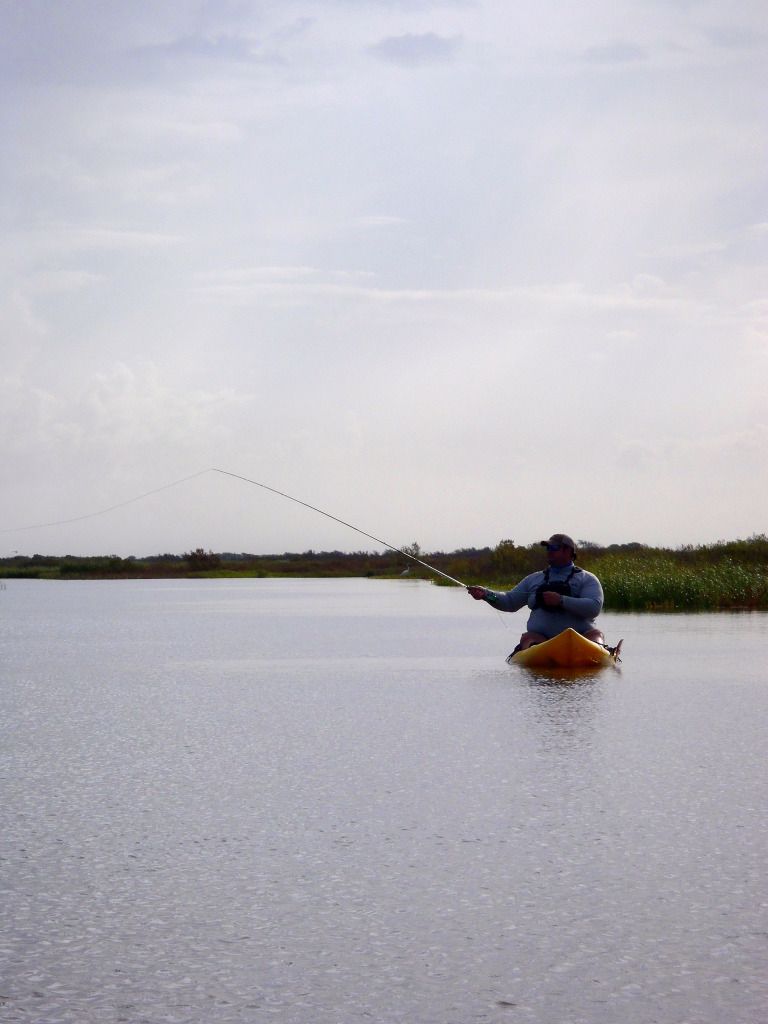 Dan Starr's flounder, that couldn't resist his fly. This flounder exceeded SIX INCHES - we admired his warrior spirit! Put on your reading glasses and you can see it better.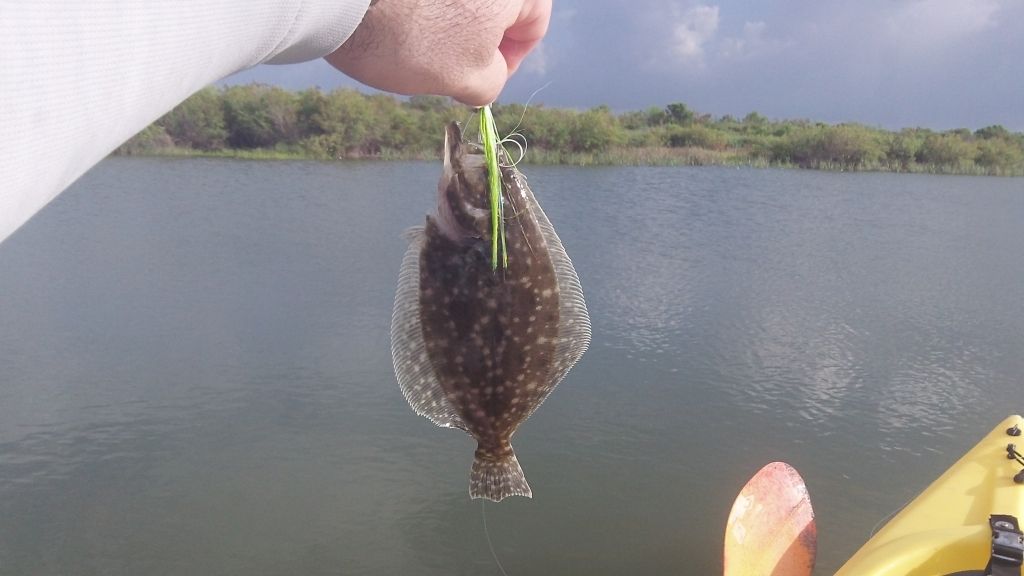 Mike Quigley wanted to see as much of the marsh as he could. No idea how he paddled back into that tight spot...
Mike and Dan discussing what plan C might be... We paddled back out to the East Bay shoreline, hoping that we'd meet up with Scott Breedlove who was on his way down form Katy. There were those among us whose lack of pride let them grab some conventional tackle, and tie on a Gulp! shrimp, and see what they might bring to hand. They were rewarded with an angry, and foul hooked, stingray. Nice...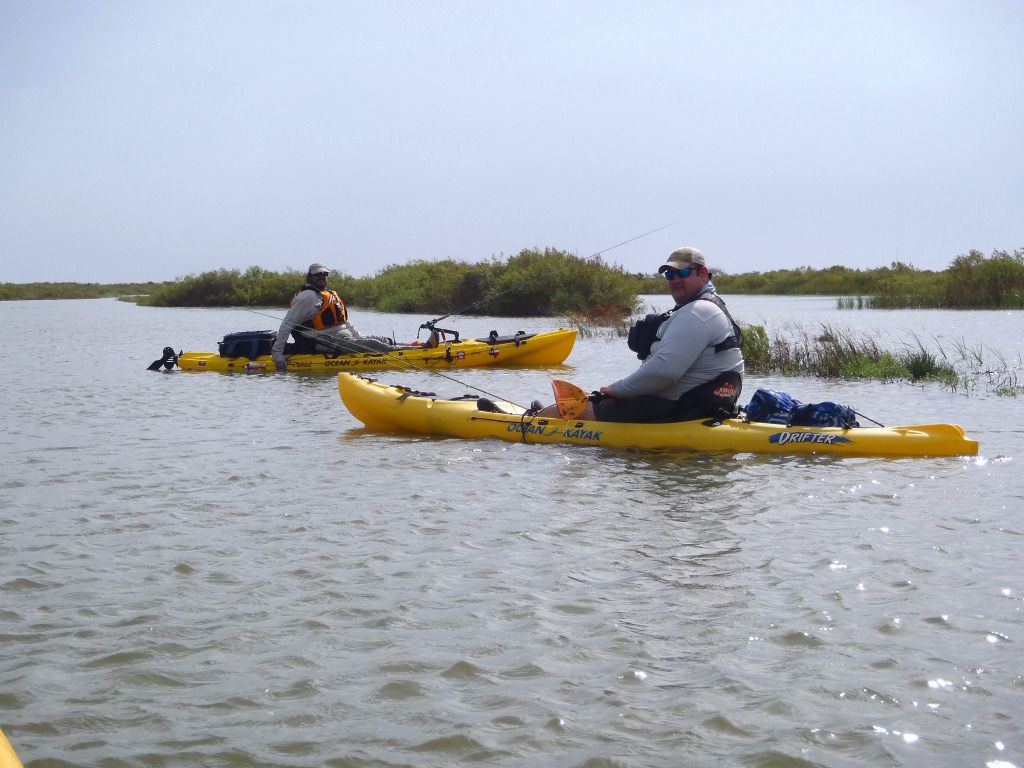 Turns out plan C was a po-boy and a couple of beers at the Stingaree! Really a very nice waterside restaurant/ bar, located right on the Intracoastal. Nice place under any circumstances. Sorry Mike, no oysters due to red tide issues. Had to listen to some complaining about that. You can see that Scott Breedlove made the trip, hustled down from Katy after his daughters track meet. That's dedication - to both his family and fly fishing!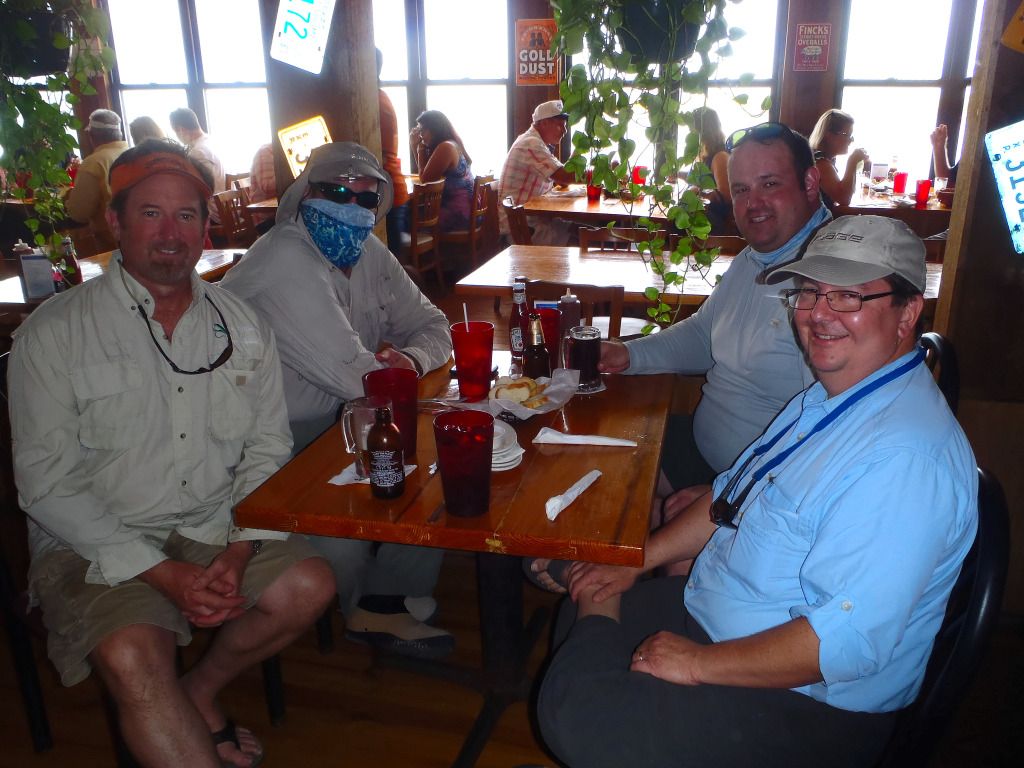 A shot of Old Glory flying proudly from the Bolivar ferry. She's pretty starched, winds at that point were well over 20mph and there were storms bouncing all around. Smart thing to do was head home, hose off the kayak, and take a nap on the sofa.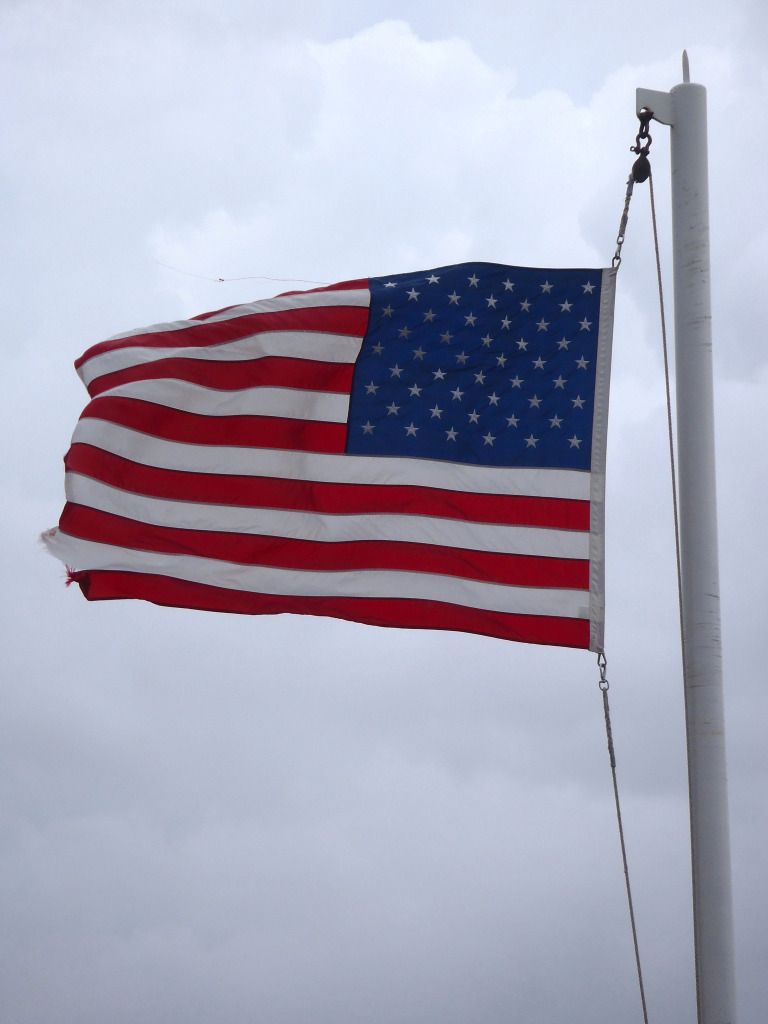 Despite the lack of fish and tough conditions we still had a great time and I'm ready to do it again! Saw some new water, a great lunch, and enjoyed a great time with a few friends.
See y'all on the next trip
George