91
« on: January 21, 2013, 04:33:26 PM »
Excellent trip guys, had a blast as usual. Congratulations to Travis and Brett for hitting it big on Saturday and taking the honors. Wish the trout would have been slighly more cooperative, but hey, that's fishing. Weather couldn't have been better, it was great just to spend some time on the river.

Great group of friends, and I learned a lot over the course of the weekend. Important life skills like:


I can still drink too much bourbon and fish the next day
Tying on a tiny scud fly takes a powerful set of reading glasses
It is always good to ask not just how many people a cabin can acommodate, but the number of beds and their configuration is equally important
If you leave a damp sweater over the railing on the deck to dry it just might be frozen stiff in the morning
And finally - fly fishing for finicky trout can be very frustrating - but a helluva lot of fun!
Sharing a few photos from the trip:
Matt's fish of the day, out of a hole slightly downstream from Rio... Nice!!!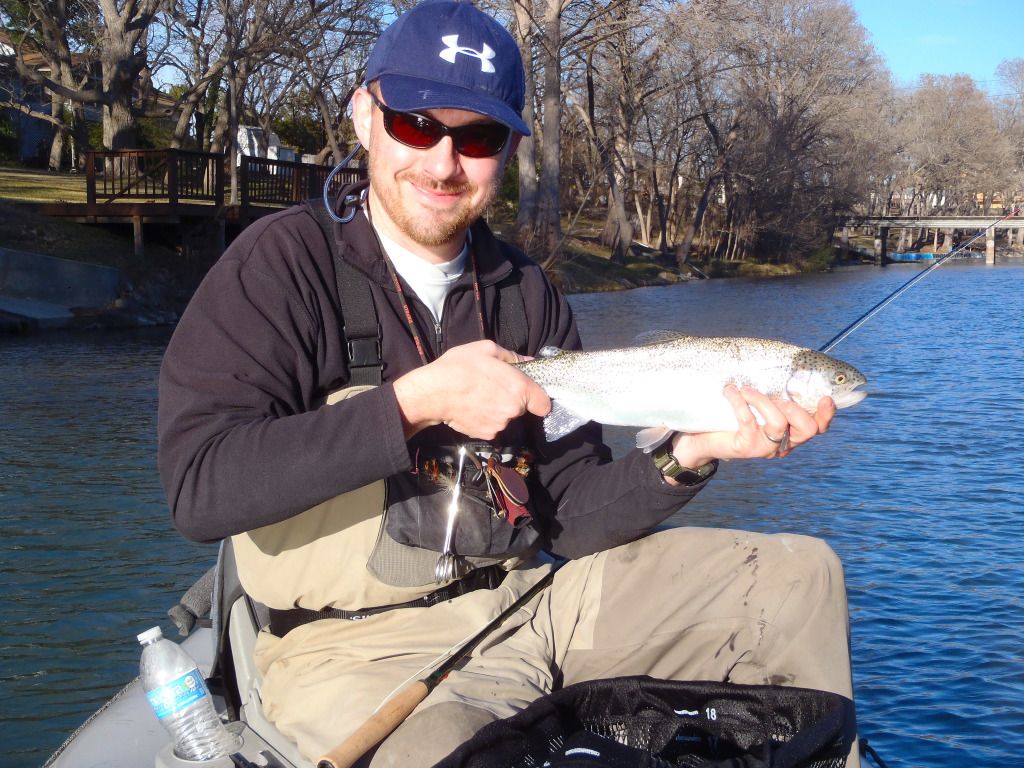 Matt and Brent Hodges talking about... who knows?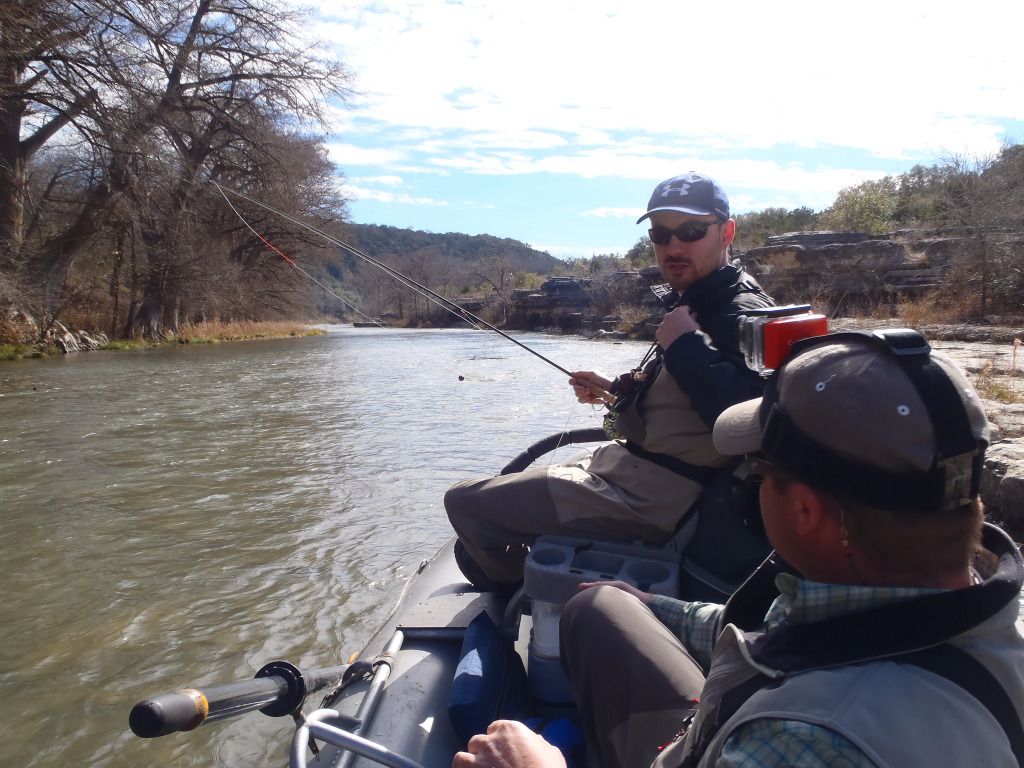 Has to be one of the prettiest places in Texas!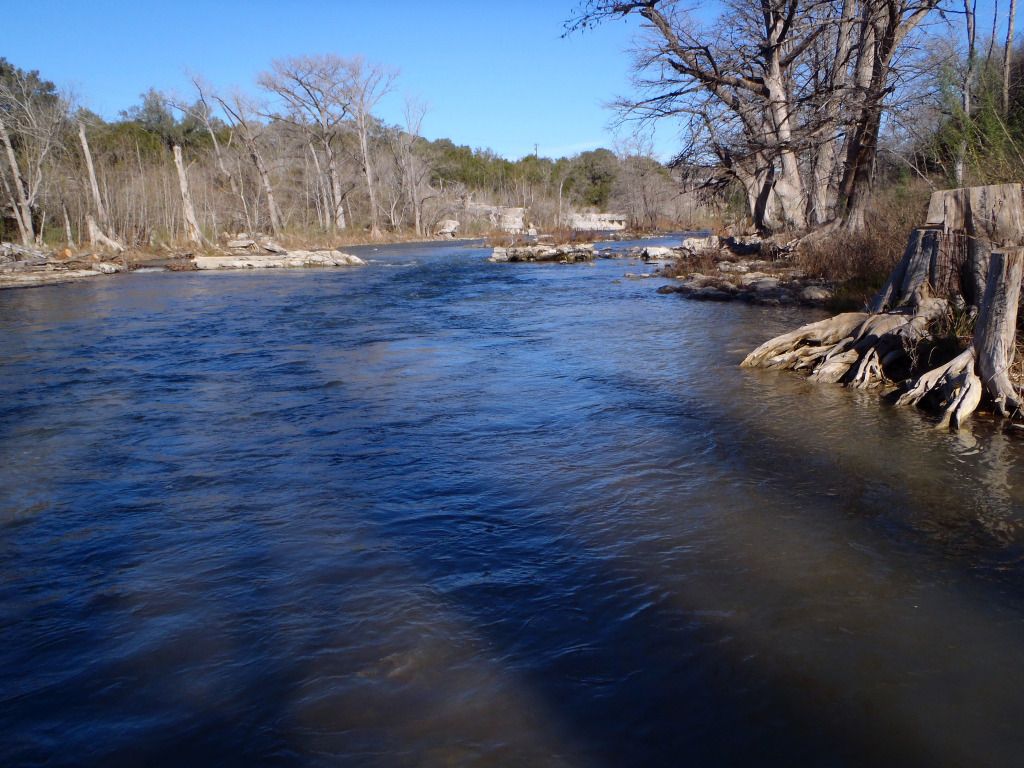 Casting into a pool that just HAD to be holding trout - but... ah, not so much.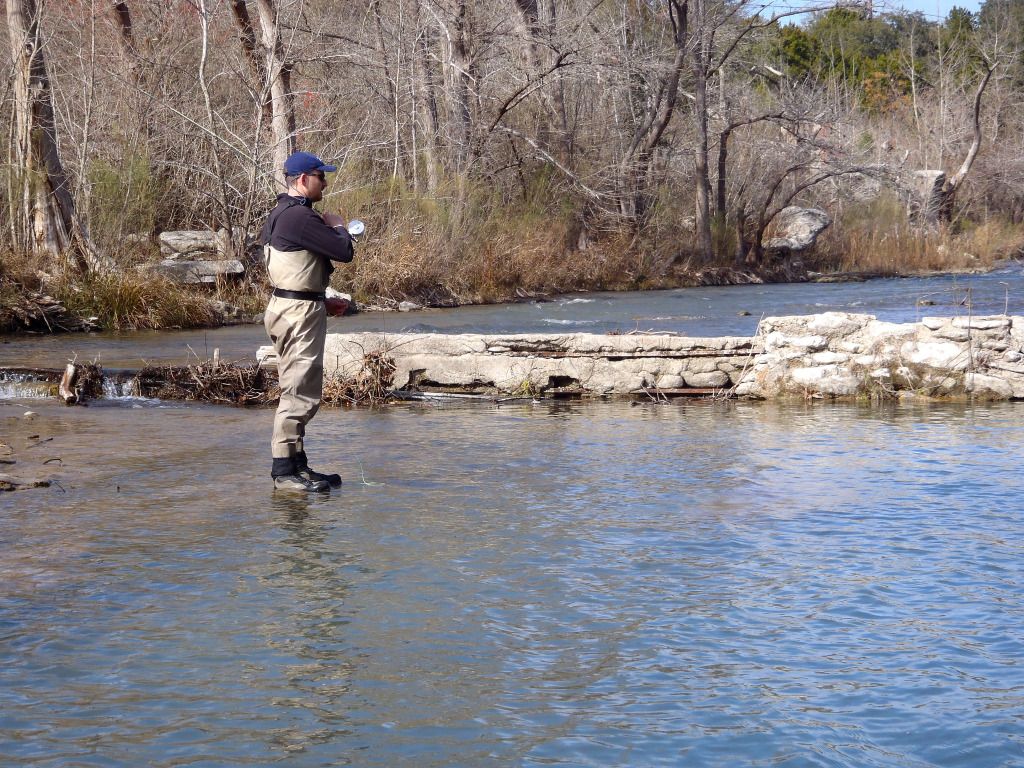 Here's Matt in a contemplative mood - not sure about what.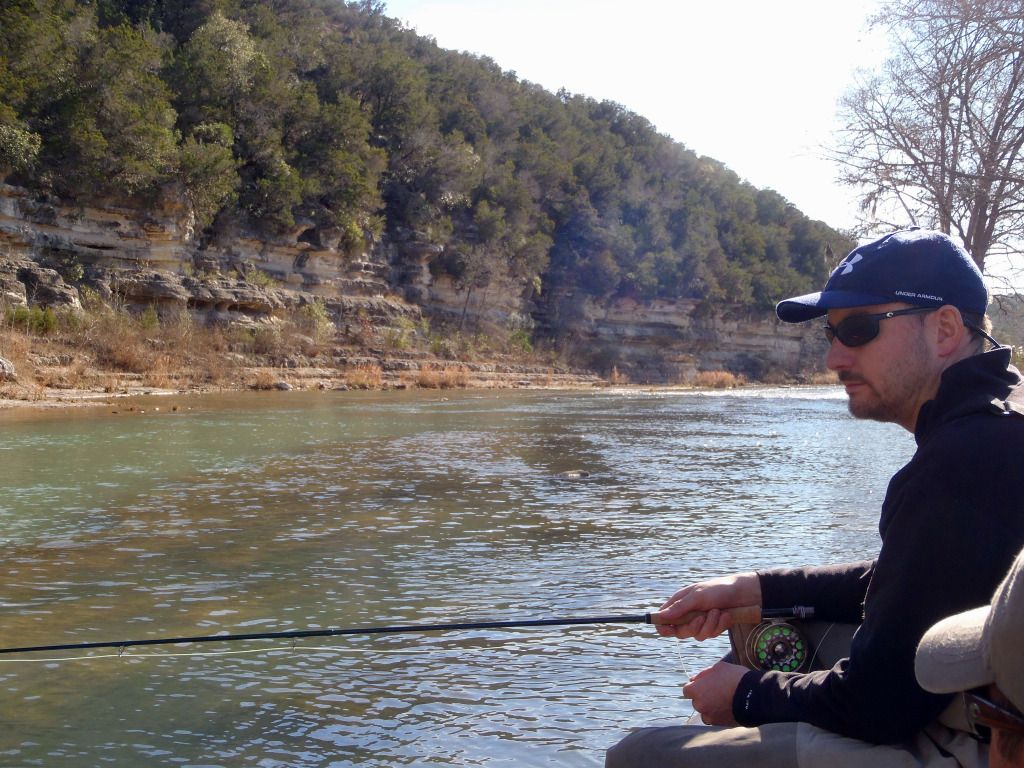 I just liked the weathered textures of these ancient cypress trunks!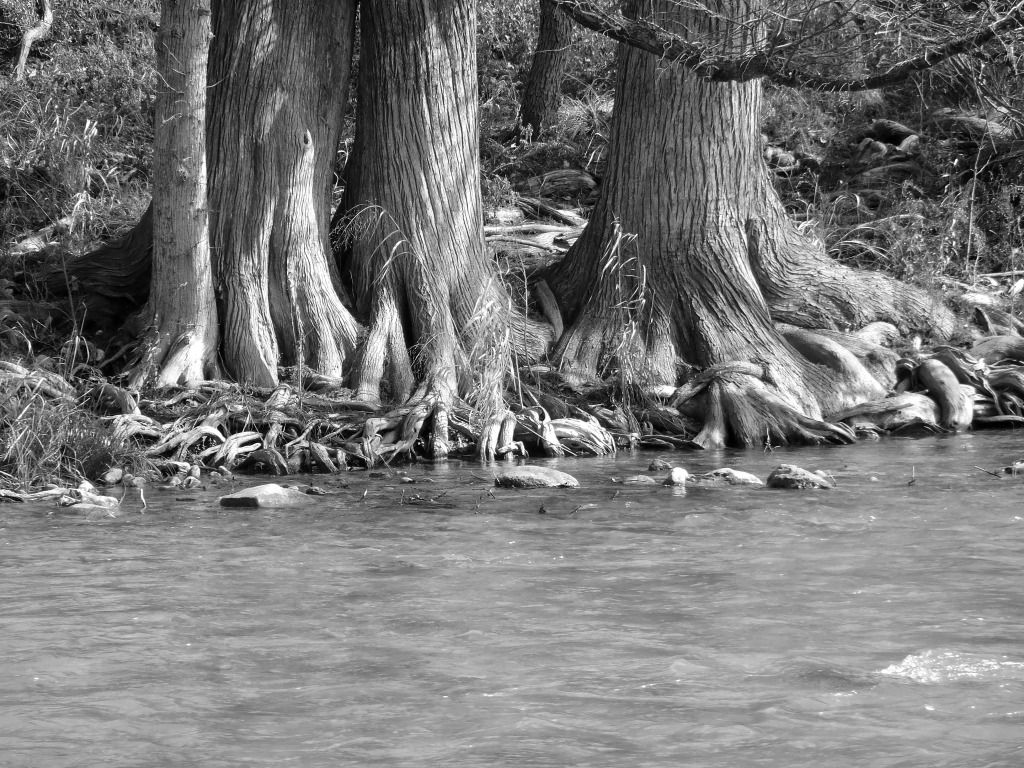 My daughter Clare and I fished on Sunday; here she is on her first flyfishing adventure. She pulled her first trout out of this spot!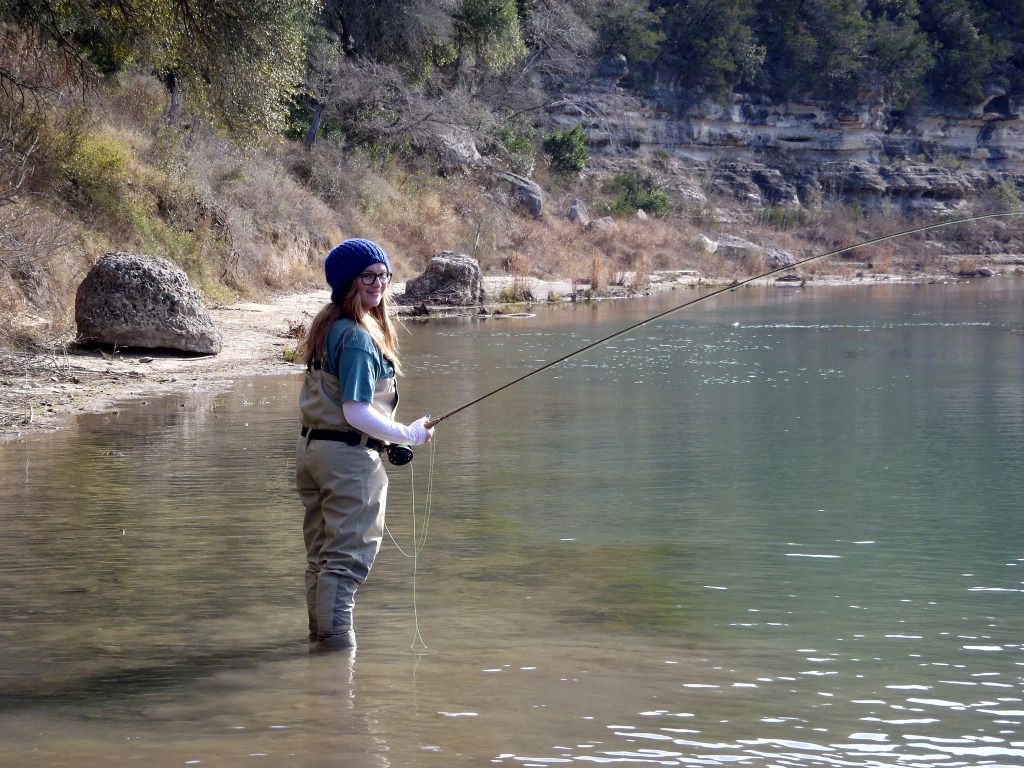 And yeah, I finally caught a nice bow! This one is my personal best to date...until next year!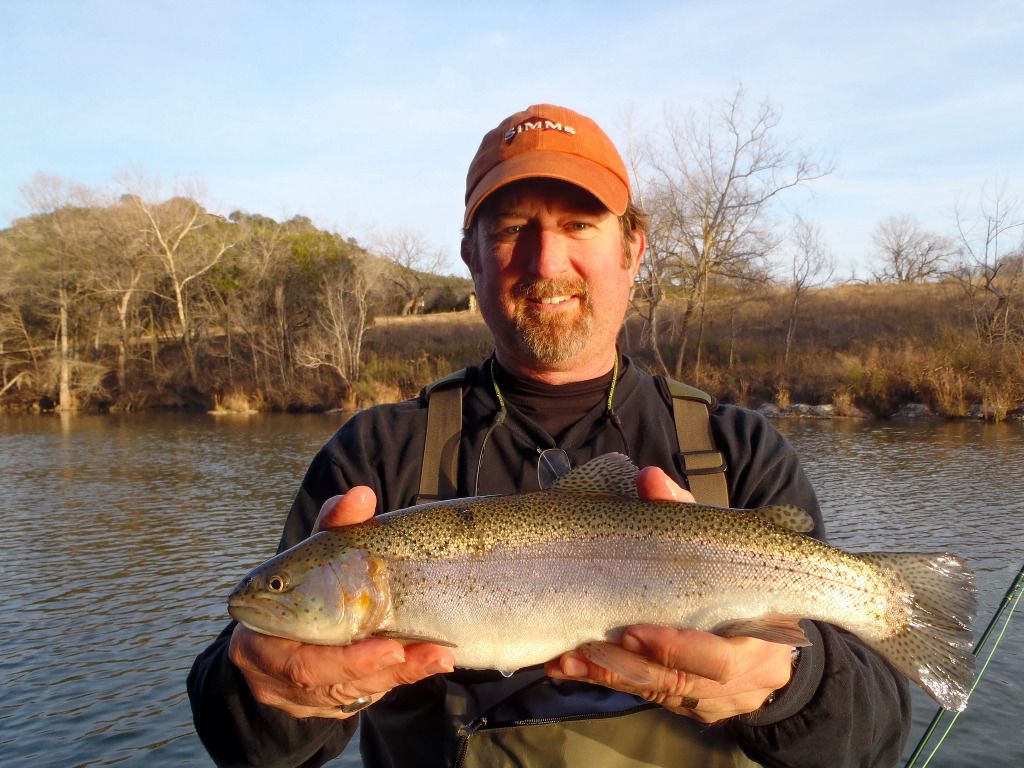 Those are the shots I had... post up guys!