76
« on: February 15, 2014, 07:33:52 PM »
By now many TFF'ers have heard about Puck's Mardi Gras Minnow; I talked him into showing me the recipe in prearation for an upcoming trip to the Devils River, an adventure in search of large bass in crystal clear waters. After some practice they started looking pretty good...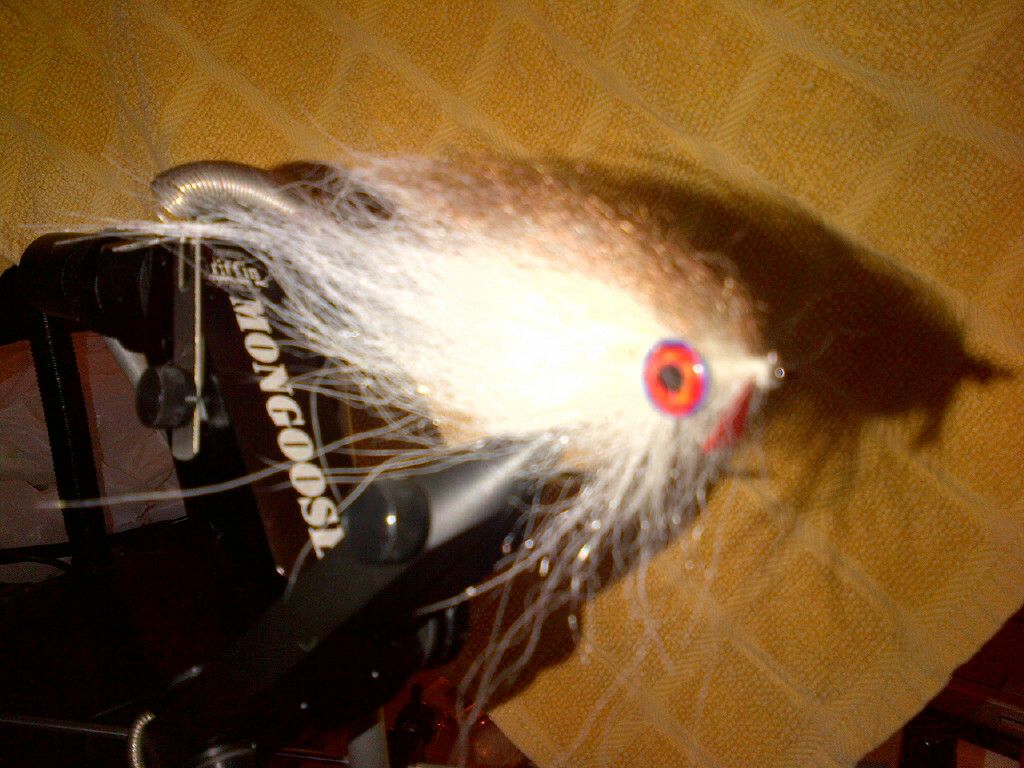 So here's the rest of the story... it seems they work, too! Been speaking with new member Jason Pool about getting together for some casting practice and a shot at some bass in the neighborhood landscape lake. He and his friend Thomas arrive Saturday afternoon, well ahead of me. Stiff wind from the South made casting kind of a challenge, but we were at it anyway. Gotta get warmed up for the Prison Permit Invitational, after all. We're casting in a lake when a fellow angler stops by and says "never seen anyone catch a fish in this lake. They're all in the lake across the street." Really, I'm thinking, that makes no sense. The two lakes are connected by culverts under the street, fish should swim freely between the two. Not to refuse any free advice from the locals, we walked across the street and started casting into the solid breeze. I'm casting the Mardi Gras minnow above, which looks just like a wounded perch or even a shad when stripped. The craft fur and fox head on this thing, along with the eyes and flash, really make this fly come alive. We hadn't been at it long, when I'm stripping the MGM and it suddenly comes to an abrupt halt. Then it starts to shake. A quick strip set and ...fish on! A nice fight with a couple of runs and this chunky girl is on the bank. About 15" in length, nice and healthy, and full of eggs. They will be spawning soon! Another hookup a few minutes later ...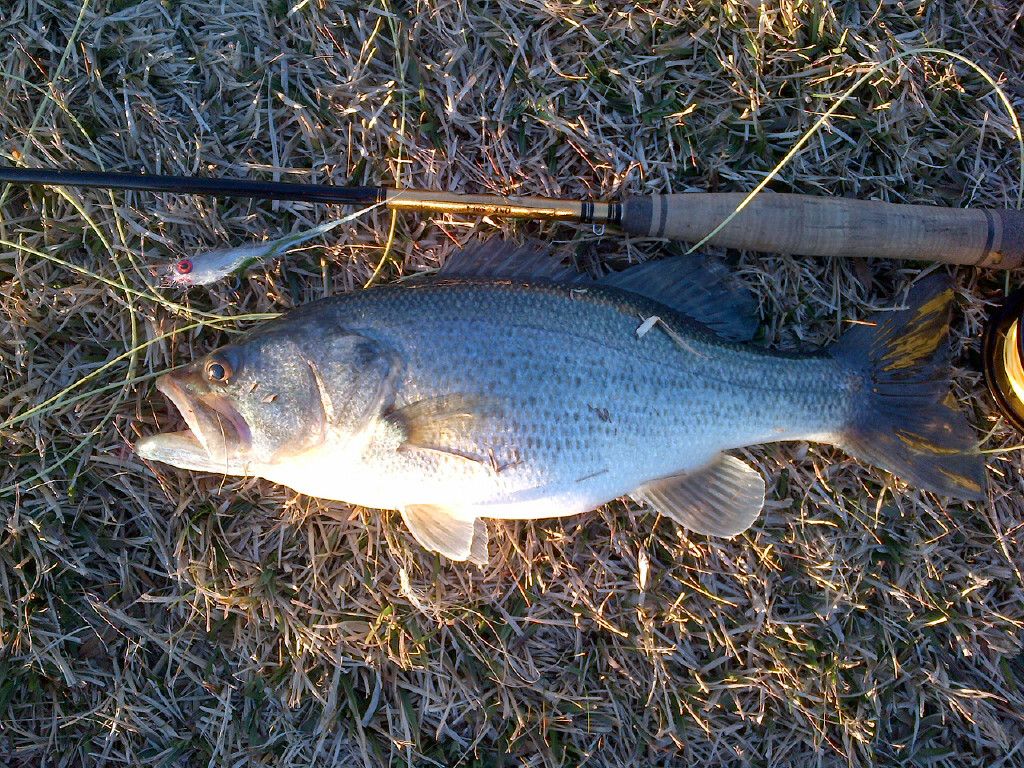 Turns out that Puck's Mardi Gras Minnow, so named because he uses mardi gras beads for the eyes, are a great baitfish imitation, and a fly that bass seem to love. You gotta getcha some...tie up a bunch of them and head to the bass pond soon!
Thanks Puck for a sharing a great pattern, and looking forward to trying them on the Devils River!