121
« on: December 04, 2012, 04:10:01 PM »
Yeah, Mike is right… Sabine was superb! Was a great day on Sunday; great waters and pretty close to home. Very kayak friendly, with some really nice shorelines and shallow water very close to the launch point. Wading can be difficult in the areas; there is some pretty soft mud in the areas, but for the most part okay.
True story about that one-eyed redfish. That was something to see. That was why the fish didn't take the first cast - Mike cast to it's bind side. After the recast to his right side he jumped right on the fly.
Oh... and this is important. Here's an offer to all you fly tyers… Mike is wound pretty tight after I lost his last remaining perfect redfish fly. You'd think he just lost his best dog or something he's so upset. It was a redfish crack fly, but what was interesting was the craft fur that was used. Gray in color, but in the water it almost had a luminescent quality that looked a little purple and silver. I don't know who tied it, but it was a killer. Redfish were refusing other colors of redfish crack (pink head/ tan tail), but this one was deadly. So… here's the offer. I'll put up $100 to whoever can come up with the best fly per Mike's spec, and put together twelve flies based on that recipe. Six for Mike, six for me. I know that is a lot of money for a dozen flies, but it is worth it to me to stop the whining. If you have a recipe that will make that work let me know and we'll get started. I'll also post the offer under "tying chat" and see who can come up with the best looking fly.
A couple of photos to add to the post:
Here's Mike on the bow, fighting a redfish…
Redfish coming to hand…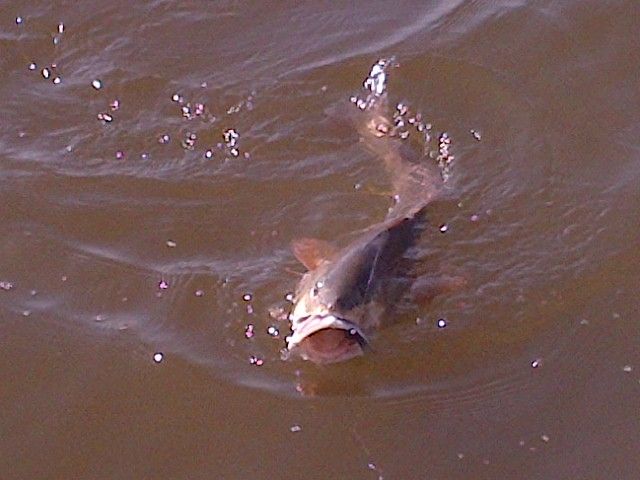 And here's a little something to ease the aching shoulders after a long day of poling in soft mud. Salties will recognize this as the Port O'Connor cocktail – ibuprofen and a glass of rum.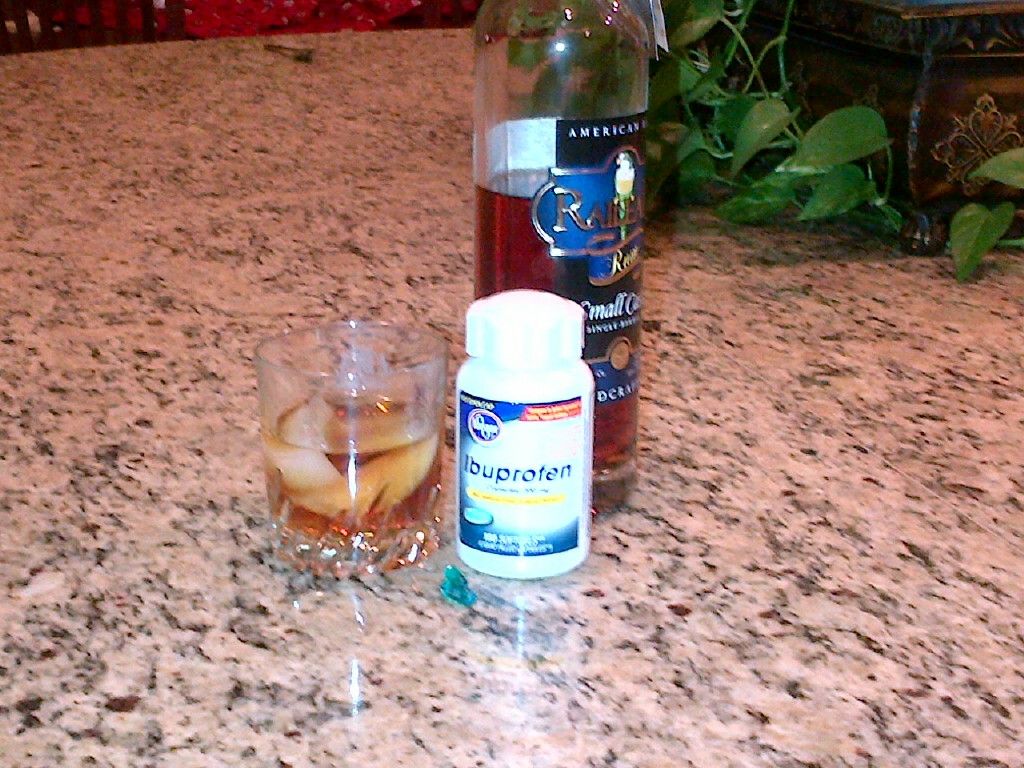 Ready to return to the Sabine marsh – a great location and makes a great day trip!