106
« on: January 10, 2013, 07:58:09 AM »
No kayak for me, I'll be fishing with Matt "Carpman" Blyth and Brent Hodges. On Sunday I'm taking my daughter, who's in school in San Marcos, out for her first flyfishing adventure. Brent Hodges will be providing a few pointers and a roll cast, she's excited about it.
By the way, I've selected my "one fly" for the event. Since our primary quarry will be stocked trout, I'm focusing on a dropper rig that should appeal to their appetite for hatchery food.
My top fly, as an attractor, will be the legendary "Bread Crumb" fly. This fly floats high in the water, and has been known to be absolutely deadly on pond raised carp that inhabit waterside restaurants, boardwalks, and city parks.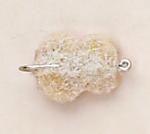 The dropper fly will be the deadly "Corn Fly," which has been a proven go-to for farm raised catfish. If the bread crumb doesn't get 'em, I know they'll be unable to resist the green giant niblets.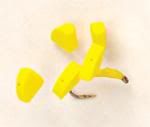 You guys can mess with all those itty bitty nymphs, midges, and scuds, in sizes so tiny that I can't even see to tie them (remember Bear? Last year you were getting totally frustrated just
watching
me attempt to tie those knots on tiny tippet), while I focus on trophy Guadalupe carp, catfish, and maybe even a sucker. Like the guadalupe redfish Matt caught last year.
Getting closer! I'm planning to leave Friday afternoon, and be there in time for cocktails on the deck and a nice steak at the Grist Mill. Anybody up for that?
Ready to go... George