106
« on: July 08, 2013, 01:25:17 PM »
Yeah - Mike and I had a great time fishing Sabine... just wishing the water clarity was what it was last December. Thinking that this is more of a cold water fishery for fly fishing; better clarity and sight casting conditions. There are some really nice shorelines in the area that apparently rarely see anglers. Too shallow for most boats, wading difficult with a soft bottom, and very limited road access. Those three things = limited fishing pressure. There are navigable channels running through the areas, which provide deeper water adjacent to flats and small islands. Pretty darn fishy.
Here are a couple more shots of Mike's world class fllounder. Rare to see one that large, and the biggest I've seen. At one point in the fight Mike was convinced it was a snag on the bottom and that the boat was moving. Then... we saw the fish and man did the endorphins kick in. Here's a photo showing 23" of length, you'll just have to trust us (well, maybe me) that the tail was at the zero mark.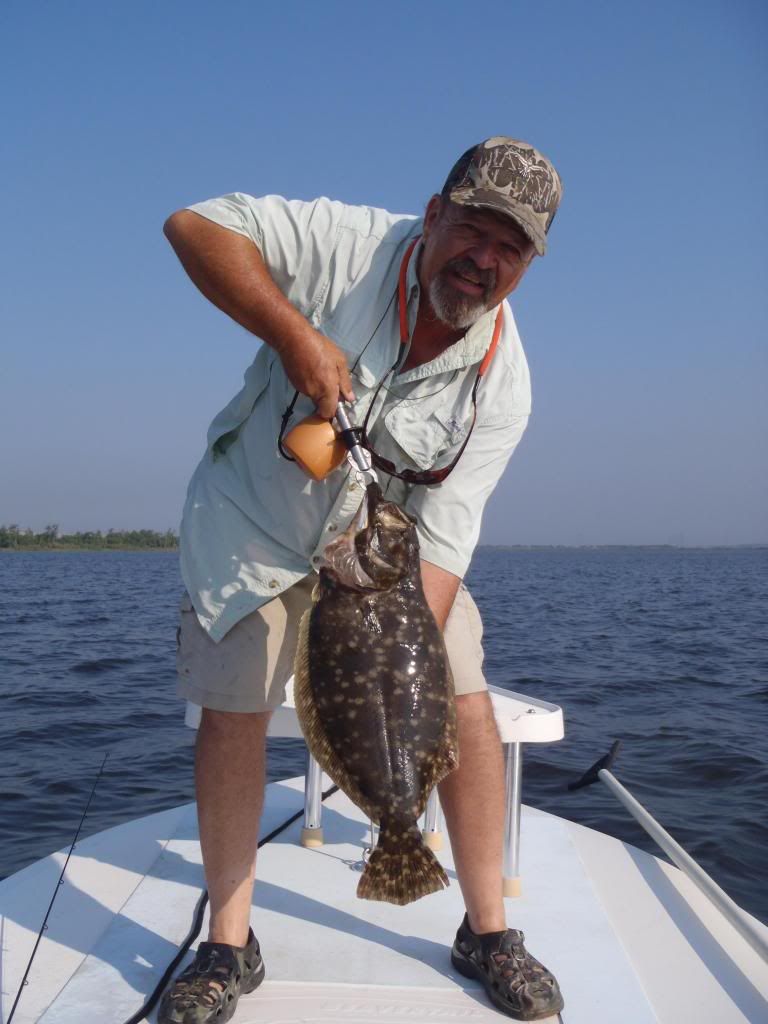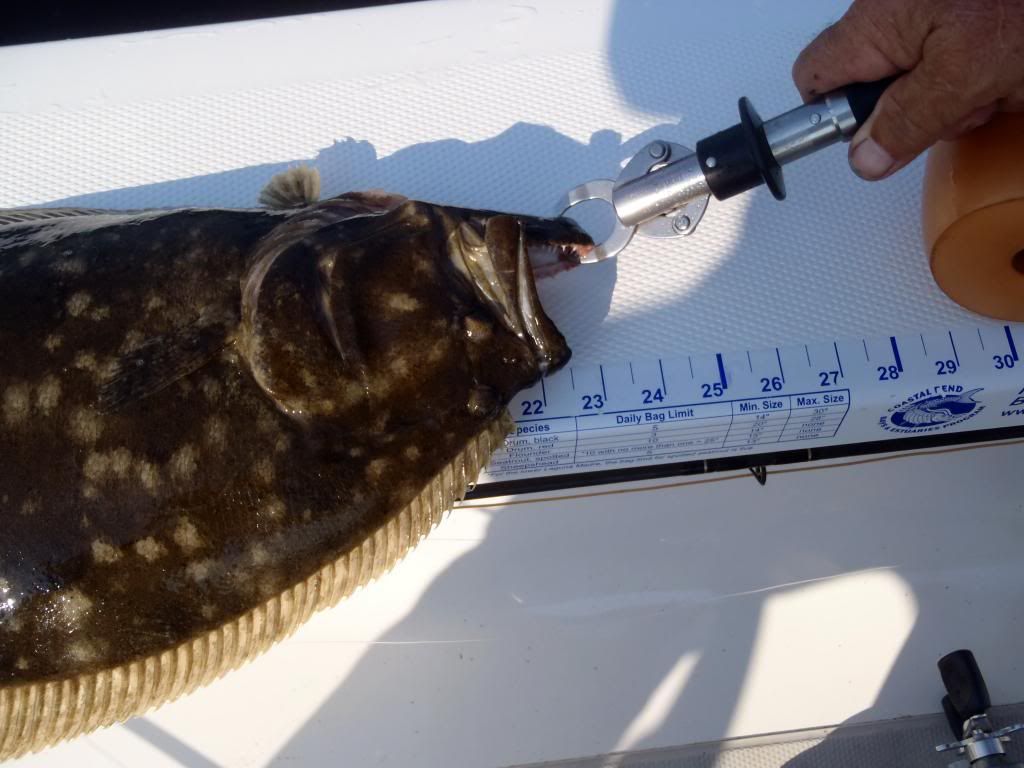 Also learned that there is really no water where Mike won't fish if he believes there are fish in it. He's the one, after all, who put White Oak Bayou on the fly fishing map, even next to the wastewater plant. Here's mike casting into his secret hidey hole. What does that sign on the fence say?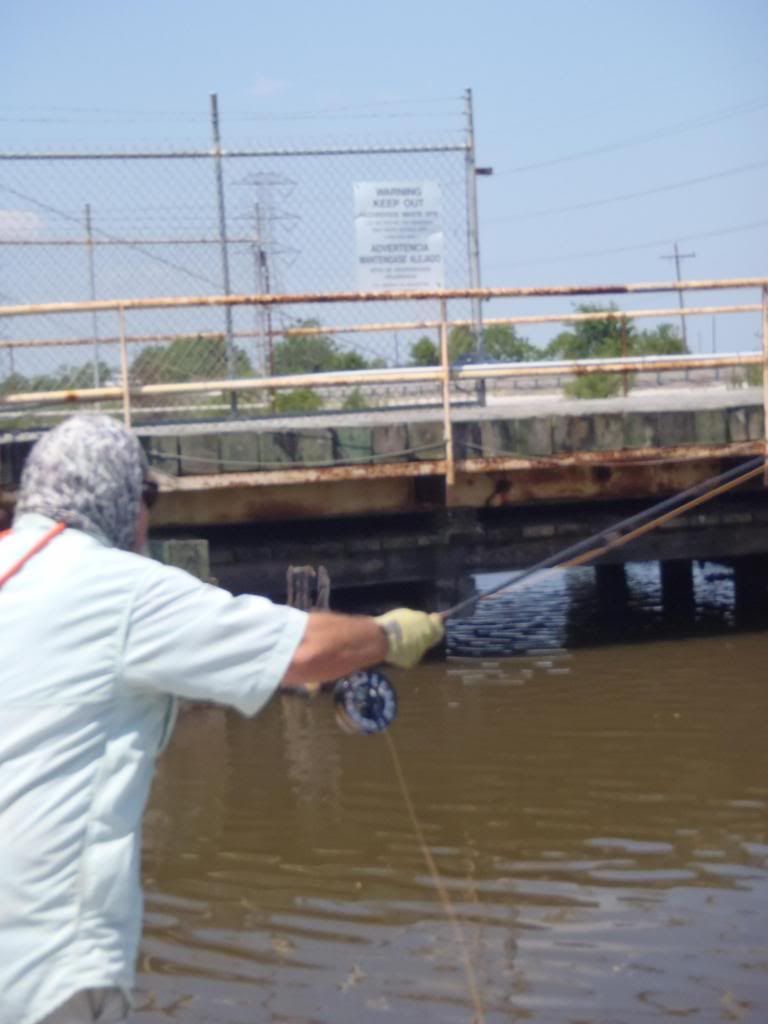 Here's a closeup of the sign - sheesh!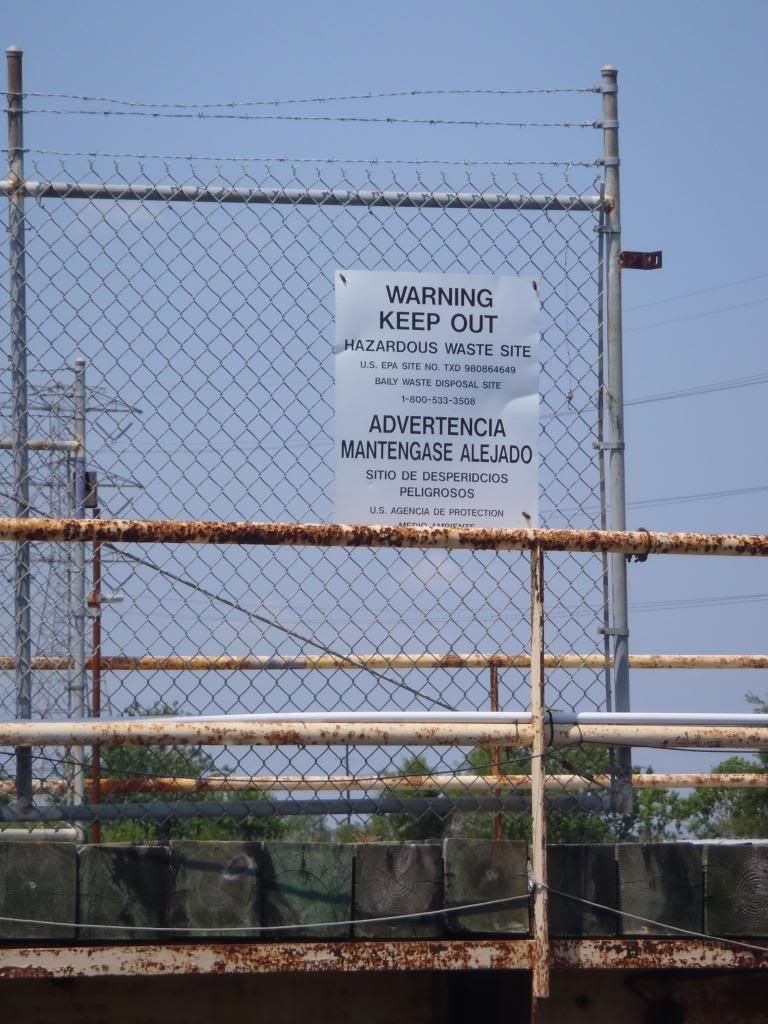 Finally, a shot of the trout that Mike dragged out from under the bridge. Easy to sight cast to those fish, they give off an eery iridescent glow.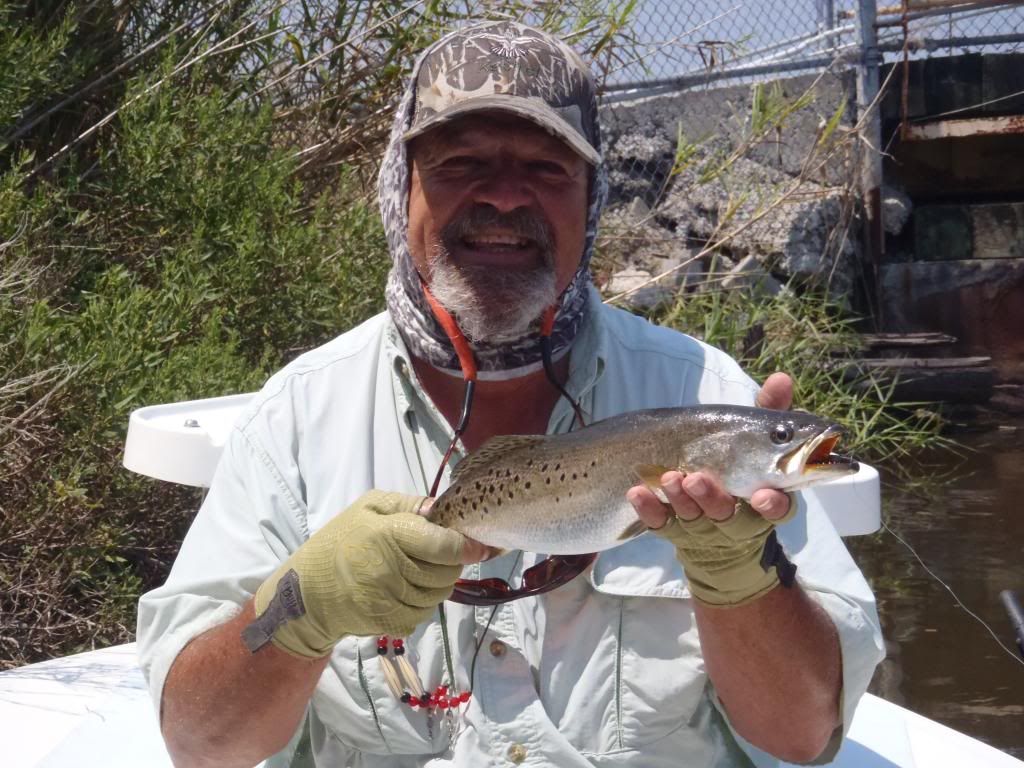 One final thing - we learned how well the Beavertail withstands a large wake from a passing ship. Several barges had passed us while fishing near a channel without issue. When a large ship goes by we carefully watched its wake. Stayed flat as the ship passed, we're good! Then, as the ship was about a half mile past us the wake begins to pile up on the flat we were fishing, resulting in about 4' of tsunami that is moving stainght towards us - and fast. We're drifting over shallow water with the ingition off and the motor tilted up... ruh roh! A quick jump into the cockpit, fire the engine while lowering the motor, and try to outrun the wave running parallel to its very tall and steep surface. It became clear that we were not going to be able to pass the wave before it hit us broadside, where we swould have certainly fliped, so there was nothing left to do... turn the boat on plane hard left and dirctly into the wave, hit the throttle, and punch right through it. I still have the visual of Mike sitting on the casting platform, holding on tightly, with water coming over the bow up to his waist. The ol' Beavertail roared right through, dropped into trough behind, recovered nicely, then right into and through the next one. And then the third one. Whooo Wheeee....! We were out of the wake, soaked, with the cockpit completely full of water, flip flops and dry bags floating everywhere. Boat still riding high and under power... hit the bilge pump and quickly drained the cockpit. Laughing, sort of, we headed off to the next stop for Mike to try for the slam. Man, I like that little boat!
Ended up a great day, Mike with a slam (er... grand slam if you count the crab that wouldn't let go of his soft plastic), and a few good stories. That area of Sabine is definitely worth a TFF outing; very accessible by kayak as well as boats, and an easy day trip. We should plan another adventure this fall after the Redfish Rodeo...
Looking forward to the POC one-fly!