106
« on: February 25, 2013, 04:25:07 PM »
Wow Dan... thanks for the invite, dude!
Great trip that was a whole lotta fun. Would have loved to have had improved weather and more cooperative fish, but a great time nonetheless. Weather will improve as spring arrives for sure... the next rrip will be even better. Great food and plenty of adult beverages enjoyed! And yeah, Alan - thanks for your hospitality! And thanks to Golden for managing a big group of people and lining up the details!
Well, as you know I'm typically not given to self promotion, but I thought I'd post the photo of my flounder... courtesy of Scott Breedlove. This was a very significant fish, because it was the first fish caught on my own hand-tied fly (in the beginners' class), with one of my hand-built rods. Joe Nicklo claims that is a spiritual experience. I think he's right!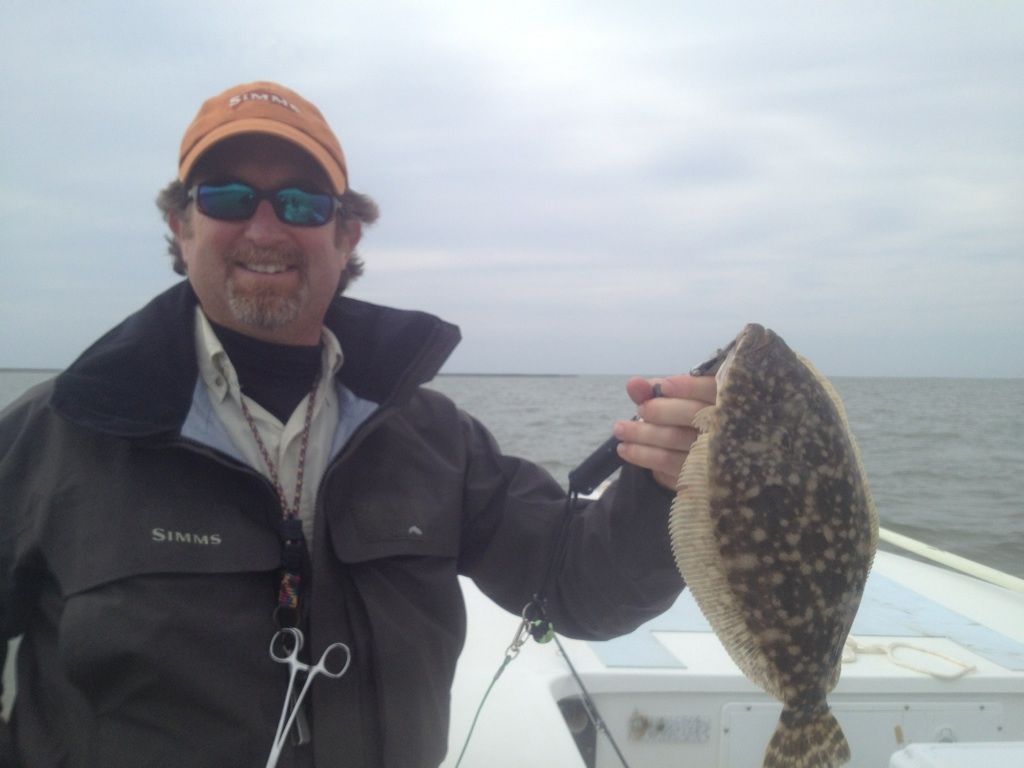 Ready for the next one!
George