1
« on: August 24, 2014, 03:53:39 PM »
HAD A GOOD TIME SATURDAY AT THE CHURCH. SAW SOME VERY INTERESTING STUFF TOO. I WAS GLAD TO SEE ALL OF THE FOLKS TRYING THEIR HAND AT FLY CASTING. THANKS TO TFO FOR HELPING OUT SHOWING THEIR NEW LINE FOR 2015. THE BEGINNERS' FLY TYING TABLE WAS BUSY THERE FOR AWHILE. THANKS TO PUCK AND THE GUYS WHO HELPED THEM OUT.
THREE LITTLE ANGLES UNDER THE EYE OF THE DE...OH WAIT THAT'S FRANK. :0)
PUCK'S GRIN SAYS IT ALL.
DAD AT THE END OF THE TABLE CHECKING HIS WALLET
YOU THINK THEY ENJOYED THEMSELVES? I DO ...AWESOME!
EARLY IN THE MORNING THE EXHIBIT HALL ACTIVITY STARTED OUT WITH MIKE, JIM, GETTING BUSY DISCUSSING UPCOMING OUTINGS. GREG, JOHN AND SHELBY WERE BUSY TYING AWAY AS ALWAYS! ROB WAS OVER IN THE CORNER SHOWING HIS TENKARA STYLE OF FLY FISHING.
MUST BE SOMETHING VERY INTERESTING GOING ON SKIPS EYES ARE OPEN AND HIS MOUTH IS SHUT...(barely)
OH ITS KEVIN HUTCHINSON GETTING EVERYBODY EXCITED OVER A DAY IN THE TEXAS HILL COUNTRY!
LOOKS LIKE ANOTHER FULL HOUSE IN THE SEMINAR ROOM WHAT A CROWD!
LETS SEE WHATS GOING ON OUTSIDE...MARK MARMON AND JIM ANDERSON HELPING SOME NEWBYS WITH THEIR FLY CASTING.
JIM'S GOT THIS YOUNG MAN GOING IN THE RIGHT DIRECTION LOOK AT THAT LINE...WOW
NOW THIS GENTLEMAN NEEDED A LITTLE HELP!
SOMEONE GO GET MARCOS QUICK...CAN YOU HEAR THAT LINE...POP...POP...POP!
I HOPE YOU ALL CHECKED OUT ALL OF TFO'S NEW GOODIES...WOW IS ALL I CAN SAY...WOW! THEY CLEARLY HAVE THE TEXAS FLY FISHERMAN IN MIND!
LOOK AT THIS ASSORTMENT...EVERYTHING FROM 5' LONG 4 PC. 1/2 WT'S TO A AWESOME 12 WT BLUEWATER TWO HANDED ROD THAT WILL WACK THE JAW OF A 150 LB TARPON WITH EASE. AS ALWAYS THANKS GUYS. YOU PUT TOGETHER A GREAT LINE OF RODS AND EQUIPMENT
THE ONLY THING LEFT TO DO!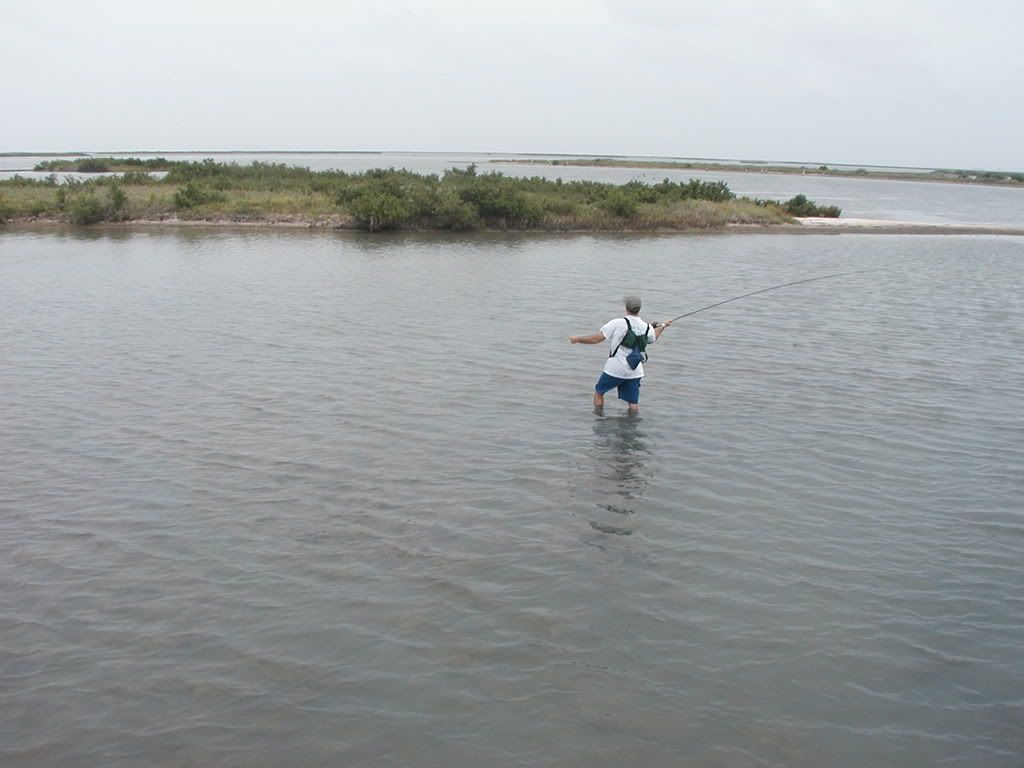 HOPE YOU ALL HAD A GREAT TIME. I DID
THANKS TO CLARKE THORNTON AND HIS GANG OF VOLUNTEERS FOR PUTTING ON SUCH A GREAT SHOW. IT WOULDN'T BE A SHOW IF SUPER DAVE KELLY WASN'T THERE TO MEET AND GREET AT THE FRONT DOOR. THANKS DAVE. CAN'T WAIT TILL NEXT YEAR AND SEE WHAT'S NEW AND ON THE HORIZON AND HOW THE CLUB HAS MOVED FORWARD!
<*(((>{
GOLDEN
}<)))*>